Welcome to the b-lush Beauty Salon in Crawley
b-lush Beauty was started by myself, Claire, in 2009 with which I offered Sienna X Spray Tanning. This has been a huge success with over 3,600 clients visiting b-lush since our doors opened. Since the beginning of 2011, I have expanded b-lush and offer a wider variety of services and also welcome Alice and Kylie to the business as fully qualified and insured Beauty Therapists.
You can expect a professional, friendly and hygienic service within the privacy of your own home or at the b-lush Beauty Salon offering flexible appointments throughout the week, in the evenings and at weekends. We understand it is sometimes difficult to fit your beauty treatments around your children so we welcome parents to bring their children to appointments during the day or evening. We have appointments available from 9am through to 10pm, 7 days a week.
Spray Tanning is more popular than ever before and Sienna X are widely known to have the best product within the industry with many celebrity fans. With a natural colour, 6 different solutions, easy application and a sweet smell, b-lush Beauty provide the perfect tan for you, whatever the occassion.
Eyelash extensions are becoming increasingly poplular. b-lush Beauty are fully trained in a wide range of eyelash extension applications, whether you are wanting a natural look or a full dramatic effect we give you the perfect look.
Eyelash tinting gives the eyelashes the appearance of wearing mascara whilst enhancing the eye area & making the lashes appear longer. Eyebrow tinting enhances your eyes giving them shape and definition.
CND Shellac is a new hybrid nail system that acts like a polish and wears like a gel, providing you with a resilient color that remains flawless for two weeks and removes in 10 minutes. This system can also be used with Dashing Diva's Nail Wraps for a french manicure look.
Acrylic nails are the most commonly known and used artificial nails. They are very popular among women who want long nails but are having difficulties growing their natural nails or women who are always on the go and want to keep their nails long.
Using the Creative Spa Manicure and Pedicure range, we can offer you beautiful skin and perfectly pampered nails.
Warm waxes are used to remove stubborn hairs leaving the skin smooth and soft for up to 6 weeks. The better alternative to shaving and hair removal creams.
Useful Links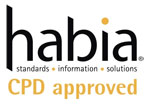 Contact
Sign up to our newsletter