Christmas & New Year Party Packages
Sienna X Spray Tan
Shellac or Acrylic Hands
Express Party Lashes
Normally £65 - Special Offer - £55
Sienna X Spray Tan
Shellac or Acrylic Hands
Shellac Toes
Express Party Lashes
Normally £90 - Special Offer - £70
Sienna X Spray Tan
Shellac or Acrylic Hands
Shellac Toes
Normally £65 - Special Offer - £55
Sienna X Spray Tan
Express Party Lashes
Normally £40 - Special Offer - £30
Sienna X Spray Tan
Shellac or Acrylic Hands
Normally £40 - Special Offer - £30
We also welcome Lauren to b-lush Beauty with 3 years experience in Individual Eyelash Extensions. Available 6.30pm - 10pm most weekdays
Special introductory offer - Full Natural Set - £40
All offers valid until 10th January 2014.

Receive £5 Off Your Next Tan!
b-lush Beauty are very proud of our work and we like showing it off to the world!
To receive £5 off your next treatment, please send us a picture of you and your tan to info@b-lush.com and we will place you in our gallery.
We are also offering a further 10% off your next tan if you leave a review on our Facebook page.
Please click here to leave a review.
Useful Links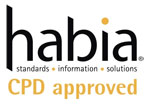 Contact
Sign up to our newsletter