Lash Perfect Eyelash Extensions - Aftercare
A complimentary consultation will be carried out prior to your eyelash extension treatment. This can be immediately before your treatment or you can pop into the salon before your booking to see us. Please allow 2 - 2.5 hours for your first appointment.
For the first 24 hours after your treatment:
Do not rub or get eyelashes wet
Do not apply skin care products to eye area
Do not go swimming
Do not apply mascara
Do not use a sauna or facial steamer
Do not use an eyelash curler
We advise you comb your lashes daily and apply eyelash serum which can be purchased from our b-lush Beauty salon.
Eyelash care is essential to ensure you maintain that enhanced eyelash look
If you have any queries regarding maintenance of your Lash Perfect eyelash extensions, please do not hesitate to contact us.

Useful Links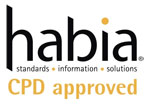 Contact
Sign up to our newsletter