blush Crawley, West Sussex
Welcome to blush Crawley. My name is Claire and I am a fully trained and insured Beauty Therapist based in Crawley and working across Sussex and Surrey, specialising in Sienna X Spray Tanning, Acrylic Nails, Nail Art, Nail Treatments and Tinting. My business partner, Alice, specialises in semi permanent eyelash extensions and waxing.
You can expect a professional, friendly and hygienic service within the privacy of your own home or at the b-lush salon offering flexible appointments throughout the week and in the evenings and at weekends.
We offer a variety of services including:
What the Celebs and Media Say
About Sienna X...
"I wanted to write and personally thank Sienna X for your amazing help and efforts in making our ladies look fabulous last week at the catwalks at Bluewater. You were brilliant and made the tanning sessions so relaxed for our ladies."
Melissa Feather - Producer, How to Look Good Naked
"I loved it, it's amazing! I chose a lighter colour because I wanted it to look natural and I love the results! It developed into a honey-coloured shade over eight hours and it smelt gorgeous like coconut. When using Sienna X I look like I've been on holiday for two weeks. I'll definitely be having it done again and again."
Imogen Thomas, Reality TV Star – Big Brother 7
"The colour is fantastic! I'm so impressed! Previously I've only had spray tans that smell of fake tan a lot and also you can't go out immediately as the tan looks dirty at first. But with Sienna X it really looked natural straight away."
Sally, Natmags – London
Useful Links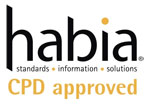 Contact
Sign up to our newsletter