Sienna X Spray Tanning in Crawley
You can expect a professional, friendly and hygienic service within the privacy of your own home or at the b-lush salon offering flexible appointments throughout the week and in the evenings and weekends.
A consultation will be carried out prior to spray tan to fully assess your needs and to go through the tanning procedure. You will be provided with free disposable hats and sticky feet along with barrier creams and moisturiser to be applied to certain sensitive areas.
A little bit of info on Sienna X Spray Tanning...
Gone are the days of the 'orange' jibes that plagued the industry, as Sienna X Spray Tanning now gives a gorgeous, natural looking tan without the inherent dangers of skin damage that can result from over exposure to UVA/B rays, letting you look stunningly tanned all year round.
Just some of the reasons why you should have a Sienna X spray tan...
Sweet smell

– doesn't smell like burnt biscuits, choose from Coconut or Watermelon!

Quick

– takes just 10 minutes

Safe

– no UVA/UVB to damage your skin

So natural looking

– different strengths to suit your skin type

Good for you

– Anti-ageing, anti-oxidant formulation tan with extracts of green tea, grape and rose-hip. Simply nourishing and moisturising ingredients

High Profile

– top shows love Sienna X

Confidence boosting

– you'll love the way it makes you look and feel
What the Celebs and Media Say
About Sienna X...
"I wanted to write and personally thank Sienna X for your amazing help and efforts in making our ladies look fabulous last week at the catwalks at Bluewater. You were brilliant and made the tanning sessions so relaxed for our ladies."
Melissa Feather - Producer, How to Look Good Naked
"I loved it, it's amazing! I chose a lighter colour because I wanted it to look natural and I love the results! It developed into a honey-coloured shade over eight hours and it smelt gorgeous like coconut. When using Sienna X I look like I've been on holiday for two weeks. I'll definitely be having it done again and again."
Imogen Thomas, Reality TV Star – Big Brother 7
"The colour is fantastic! I'm so impressed! Previously I've only had spray tans that smell of fake tan a lot and also you can't go out immediately as the tan looks dirty at first. But with Sienna X it really looked natural straight away."
Sally, Natmags – London
Useful Links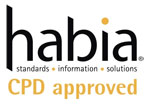 Contact
Sign up to our newsletter